Video Door Phones are intercom systems that are used to make calls from the entrance of a building so as to communicate with visitors without any physical interaction and engage with them only if you wish to. Video Door Phones not only increase home security, when integrated with the home automation system but also are of great convenience. If the Video Door Phones have a remote control it makes moving around convenient.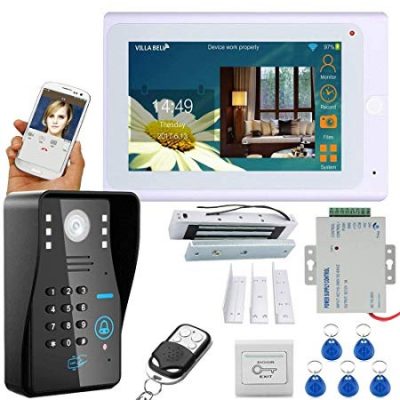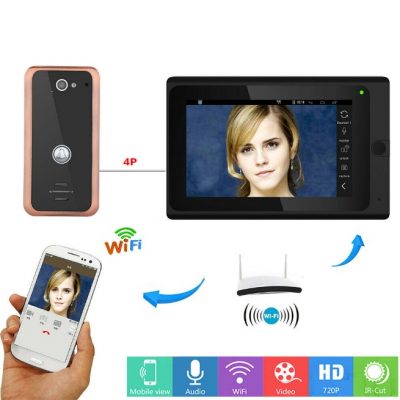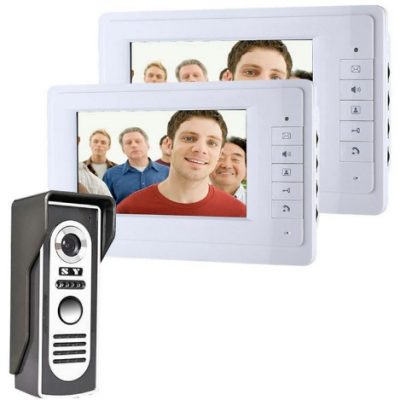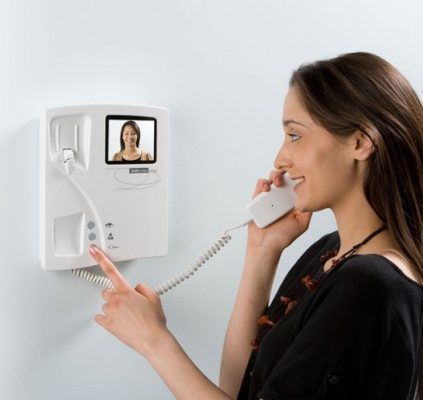 Video Door Phone's are usually integrated with Access Control Systems. This is to allow access to certain authorized users with the help of cards, fingerprint sensors, keypad for pin numbers and Bluetooth. Video Door Phones should be potential enough to integrate with all the systems including- Access Control systems, Home Automation systems, Alarm systems etc
Video Door Phones consist of both outdoor and indoor elements. The outdoor panel is installed beside the door entrance or the entrance gate consisting of microphone, speaker, camera for video visuals and pushbuttons for calls. The indoor panel enables the users to see the visitor, talk to them without any physical interaction and allow entry if they wish. It consists of a display monitor, microphone, earpiece and pushbuttons to access entry if needed.
What to look for while choosing Video Door Phone's?
There are factors to consider in choosing video door phone surveillance systems
Before buying a Video Door Phone users should assure that it is digital. It is very important for a video door phone to be digital so as to integrate with access control systems and home automation systems. A Digital Video door Phones most important feature is compression of video and audio visuals. The Digital door phones compress the visuals to the least possible bandwidth length for easy storage. Features and functionality should be prioritized.
The Video Door Phone should be built with high resistant materials so as to withstand extreme weather conditions and a certain level of Vandalism. They should be 100% water resistant. The camera lens should be well protected. If tampered with an alarm that goes off is another feature that certain Video Door Phones. Video Door Phones are mainly for security so features that prevent or alert vandalism are important.
The cameras scope of vision is another feature to look for while buying a Video door Phone. The more the cameras width of surveillance, more the area covered. Also if the installation of the system is easy and in case of wireless systems remember to ask for a manual.
Wireless Video Door Phone Systems.
Wireless video door phones are more convenient than the normal video door phones. Users these days prefer the wireless phones more than the normal ones. . It is easy to install and use these technologies or connect to them if they are capable of a wireless connection. The absence of wires would be a welcome sight; especially if you plan to keep your security technologies hidden. They allow people to communicate via radio waves.
Wireless Video Door Phones
Most of these devices work straight out of the box and unlike the traditional analog give the user a room to move around the house or even the back yard. With a video doorbell, you can answer your front door even when you're not home. When someone rings the doorbell, it activates a camera connected to an app on your smart phone or tablet, and you can both see who rang your doorbell and remotely "answer" and speak to the visitor.
With Users demanding for smarter and specialized feature Video Door Phones, we can see more models with new features coming over in the next few years.